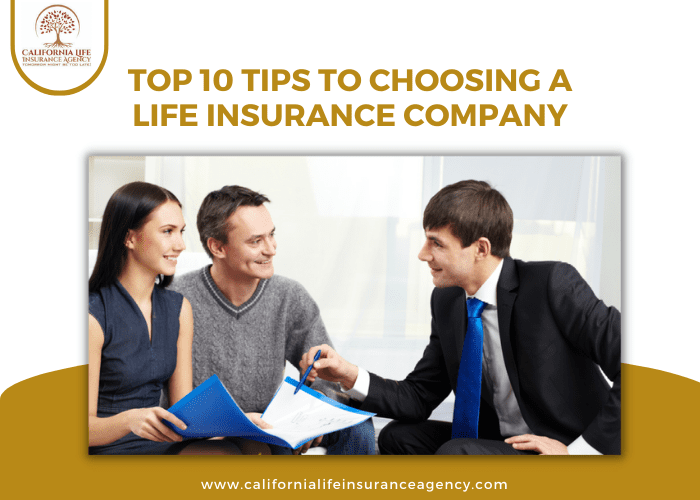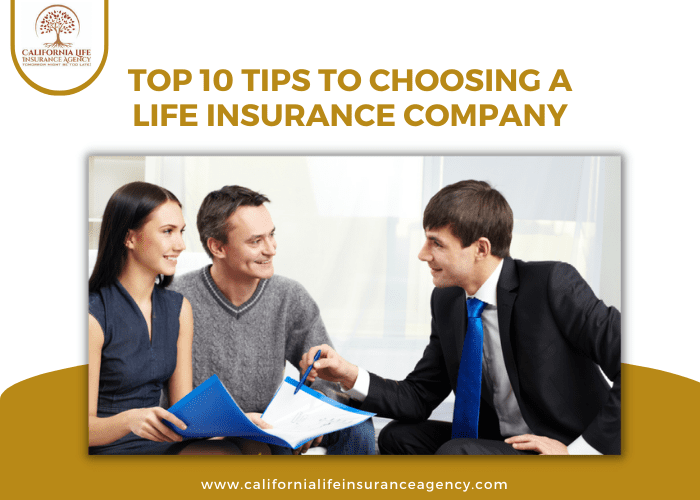 Top 10 Tips For Choosing A Life Insurance Company
There are thousands of life insurance companies, and every company has its products, services, and fees, so picking a perfect one might be daunting. There are numerous factors to evaluate when selecting a life insurance company. Some of the most important factors include the company's financial stability, the death benefit payout, and the policy premiums. But these are not enough! However, other secret tips can help you narrow down the list and find the right company.
In this blog, you will get to know all those top tips, so keep reading!
10 Secret Tips To Follow While Selecting a life insurance company
Tip1 – Determine what type of life insurance you need.
Several life insurance companies to choose from, each offering its benefits. The initial step in searching for the best life insurance company is to know your needs. What are you looking for in a life insurance policy? How much coverage do you need? What are your budget considerations? Once you know your needs, you can start narrowing down your options. If you're unsure, you can also talk to a life insurance agent to get more specific advice.
There are mainly two kinds of life insurance policies such as:
Term life insurance
Whole life insurance.
Term life insurance provides coverage for a specific period, usually ten, twenty and thirty years. On the other hand, another one provides coverage for your complete life.
Tip2 – Do your research
Once you know your needs, it's time to start doing your research. Use online resources like life insurance company ratings, customer reviews, and complaints. Customer reviews can help you understand what it's like to work with a company. In contrast, complaints can be a red flag!
Also, consider the company's financial stability because you must ensure that the insurance company you choose must pay your death benefit. You can find financial stability ratings for life insurance companies online.
Tip3 – Consider your budget
When looking for a life insurance company, it's essential to consider your budget. You must find a company that offers a policy within your price range. Don't be tempted to choose the cheapest option, as this may not provide the best cover.
Tip4 – Compare rates
When it comes to life insurance, price isn't everything. It is always advisable to compare rates while choosing a life insurance company. This is because the rates offered by different companies vary. Comparing rates from various life insurance companies is a great way to be sure you're getting a good deal. Make sure that you are comparing apples to apples. This means you should compare the same type of policy from different companies.
Here we have listed a few tips to help you compare life insurance rates:
1. Use a life insurance quote tool.
2. Contact different companies directly and request rate quotes.
3. Get professional help if you need it.
Tip5 – Compare the policies
Comparison is necessary. Once you have quotes from multiple companies, it's time to compare the policies. Be sure to look at the death benefit, premiums, and any riders or benefits that come with the policy.
Tip6 – Consider the Claims Process
If you ever need to claim your life insurance policy, you want to ensure the procedure is as simple as possible. Some companies have a streamlined claims process, while others can be more difficult.
Tip7 – See what kind of coverage the company offers.
Only some life insurance companies are formed equivalent. For example, some life insurance companies may only offer term life insurance, while others may offer various insurance policies. Make sure to find a life insurance company that provides the type of coverage you want.
Tip8 – Make sure the company offers the type of policy you need
There are different life insurance policies, and not all companies offer all types. For example, some companies only offer term life insurance, while others offer whole life insurance. Ensure the chosen company provides the kind of policy you're looking for.
Tip9 – Ask questions
Don't be afraid to ask questions! If you need more clarification on something, make sure to ask the company. Selecting a life insurance company is a big decision; you must ensure you're comfortable with everything before committing.
Tip10 – Get Recommendations
Finally, remember to get recommendations from people you know. If you have friends or family members with life insurance, ask which company they use. They may give you some great insights you wouldn't get from reading reviews online. Also, they may help you in finding the correct direction.
Choosing a life insurance company doesn't have to be complicated. Use these five tips to find the right company for you and your family.
Who needs Life Insurance?
1. Parents with young children
2. The primary wage earner in a family
3. Adults with dependent children
4. A working spouse in a two-income family
5. A stay-at-home parent
6. A single parent
7. A person with significant debts or other financial obligations
8. A self-employed person
9. A person with a family history of severe health problems
Life Insurance is an integral part of financial planning. The need for Life Insurance varies depending on one's age, health, and financial situation. In addition, a life insurance policy can assist in covering expenses such as funeral costs, outstanding debts, and other final expenses.
Winding Up
Lastly, be sure that your life insurance company has a good customer service record. These tips will help you select the best life insurance company. You can contact the Life Insurance Company California if you have any questions or concerns.
Now is the time to choose a Life Insurance Company in California that you can trust!