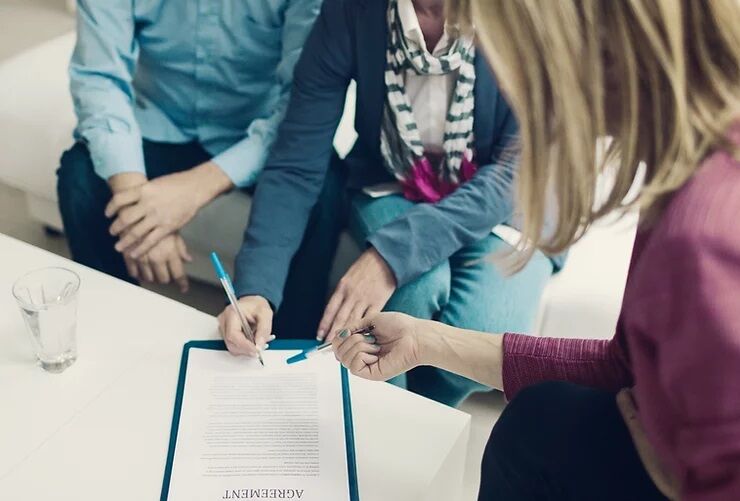 Buying Life Insurance: A Checklist
Life insurance can be an effective tool to make certain and protect your family's financial future. It has been acknowledged universally as a method by which the breadwinner can substitute risk and uncertainty with timely aid for the family in case of their unfortunate death.
Since a life insurance policy will replace your lost income after your death, it is important to choose the right kind of policy. Hence, it is essential to find a company that will cover your insurance with the right amount, and at a reasonable price.
Need for a life insurance policy:
There are several reasons for an individual, specifically a breadwinner, to make out a life insurance policy. To address your concern for your family in case of your death, most life insurance policies offer various death benefits that take care of your family after your death:
For example, a member of your family may have some special needs. You can buy a life insurance policy that will act as an emergency fund in the event of your untimely death.
If you want to make sure that your child gets quality education even after your death, a life insurance can also work as a fund for your child's education.
An insurance policy will ensure the maintenance of your family's standard of living.
Your family can also use it to clear personal and business debts, after your death.
Duration of insurance coverage:
Before buying a policy it is advisable to ensure the duration for which you want life insurance coverage. You can take online help to decide the coverage duration.
Need for a checklist
After you decide on your specific need, and the duration of your life insurance policy, you can begin looking for a suitable policy. It is prudent to prepare a checklist before buying, as this will ensure that you end up purchasing the right policy.
The checklist must include various factors on which you can assess insurance companies, which includes various criteria set by insurance companies too. Here are a few pointers:
Before buying a life insurance policy, it is advisable to ensure that you have all medical information regarding your health, because most companies expect that, depending on your age and the duration of insurance coverage.
It's a good idea to compare various life insurance companies on the basis of quotes that they have to offer. You can take the help of the Internet to compare the quotes based on your choice of insurance product and your age.
You can also take help from a broker through the telephone or the Internet and clear all your queries.
Once you decide on a particular insurance company, it is important to ascertain the company's financial strength and stability.
It is also advisable to gather information about the options for renewal that various insurance companies offer, because some companies charge high premiums if you renew your policy.
Some insurance companies charge a penalty if you cancel your policy, so make sure that the company you choose does not demand a penalty on cancellation of policy.
You may also want to make some changes in your policy in due time, as your insurance needs can change with time. So, when you purchase your insurance policy find out if there is an age limitation for any kind of conversion of your policy, and whether the option of moving into a better policy is there.
Keywords:
Insurance, personal, credit, protection, cost, premium, coverage, job, life, earn, death, injury, Visalia, Fresno, Bakersfield, California.